Feature Article
FUSO takes top spot as nation's leading truck brand
Fuso New Zealand Ltd (FNZ) has realised its ambition to take FUSO back to No.1 in the NZ truck market with 1,012 sales for the 2021 calendar year. The addition of a further 84 bus sales completes a new record for the company of 1,096 units across truck and bus.
Since being awarded distribution rights by Mitsubishi Fuso Truck & Bus Company (MFTBC) in 2016, FNZ has delivered a renewed focus for the manufacturer in this country across every aspect of customer experience. The FUSO dealer network has been further strengthened, parts stock and supply has significantly increased, and a slew of new models have expanded options for NZ truck and bus operators.
FNZ managing director Kurtis Andrews paid tribute to the loyalty of customers to the FUSO badge and to the passion and commitment of his FNZ team and dealerships across the country, which have delivered this result.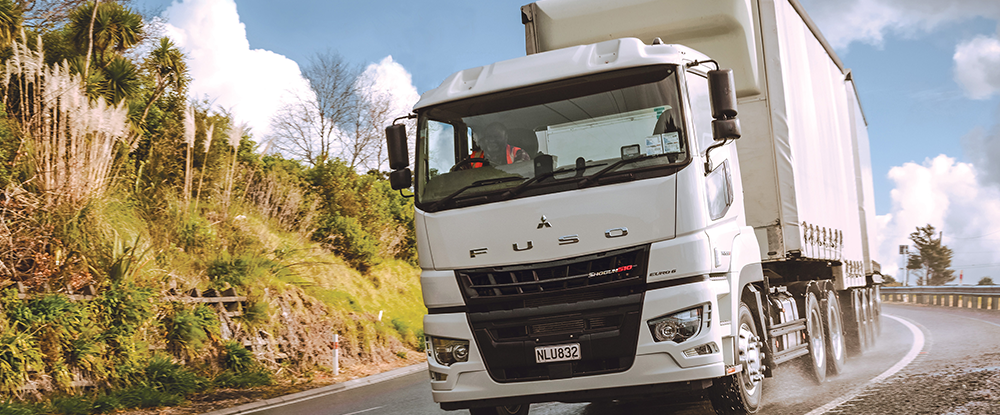 "We are all extremely proud to be the number one truck brand in New Zealand," said Andrews. "Since Fuso New Zealand was established, one of our milestones was to reclaim the top market position. We knew we could only get there if customers valued what we have to offer and we promised to deliver better and to look after our own. This result is the outcome of that.
"We will enjoy the achievement over the holiday period and get back into our work, and the next phase, early in 2022.
"As the North Island dealer for FUSO, we are pleased to have helped deliver this outstanding result," Keith Andrews managing director Aaron Smith said. 
"We would like to sincerely thank our valued customers and everyone within Keith Andrews Trucks, Fuso New Zealand and our partners for the commitment that has been demonstrated over the past 12 months. It has been such a challenging period on so many levels, therefore as a collective this achievement has been remarkable." Smith says. 
Over the past five years, FNZ has overseen the introduction of the highly-regarded Canter Tipper, the Enduro workhorse range, and brought back the highly popular Shogun badge on an all-new line-up of advanced, highly efficient medium to heavy-duty trucks – headlined by the latest 510hp models. Advanced safety features are now standard across light, medium and heavy classes, while FUSO eCanter, the world's first series-produced electric light truck, is now in the hands of emission-conscious customers.