Feature Article
Reliance on quality
Reliance Transport has more than 60 years' history in the freight industry and a forward-focused approach when it comes to its fleet. With sustainability front of mind, trucks are updated on a four-year cycle to gain advantage from the most fuel-efficient, low-emission and economical models available. That's why Reliance was one of the first to welcome the new 505hp Freightliner Cascadia 116 to its near-exclusive Daimler fleet of heavy-duty trucks. Two years on, the most advanced American truck available in New Zealand has proven itself on all fronts. 
Established in 1959, Reliance Transport is run by director Mark Darrah and his brother Grant as operations manager. The duo, whose father Ken started the business, have embraced a sustainable approach to take it forward into a new era. 
"Being sustainable is good for business and a win-win for us and our customers," says Mark. "It's too risky to ignore the science behind climate change, so I say let's get on with it!" 
In offices repurposed from the shipping containers they cart as part of their freight operation, the pair decided to employ a fleet model that will have a lasting, positive impact on the environment. 
They have also committed to net carbon-zero certification from Toitū Envirocare, which means the company is audited on its carbon dioxide production and energy use, and purchases carbon credits to offset emissions. To keep fleet emissions as low as possible, all vehicles are rated Euro 6 as a minimum. 
Cutting costs 
The Cascadia ticks all the boxes for a Reliance truck – its 505hp / 2,500Nm Detroit DD13 engine is Euro 6-rated, it is designed from the ground up to reduce fuel use and minimise emissions, and it is engineered to the finest detail to lower total cost of ownership, with 50,000km service intervals to keep it on the road for longer.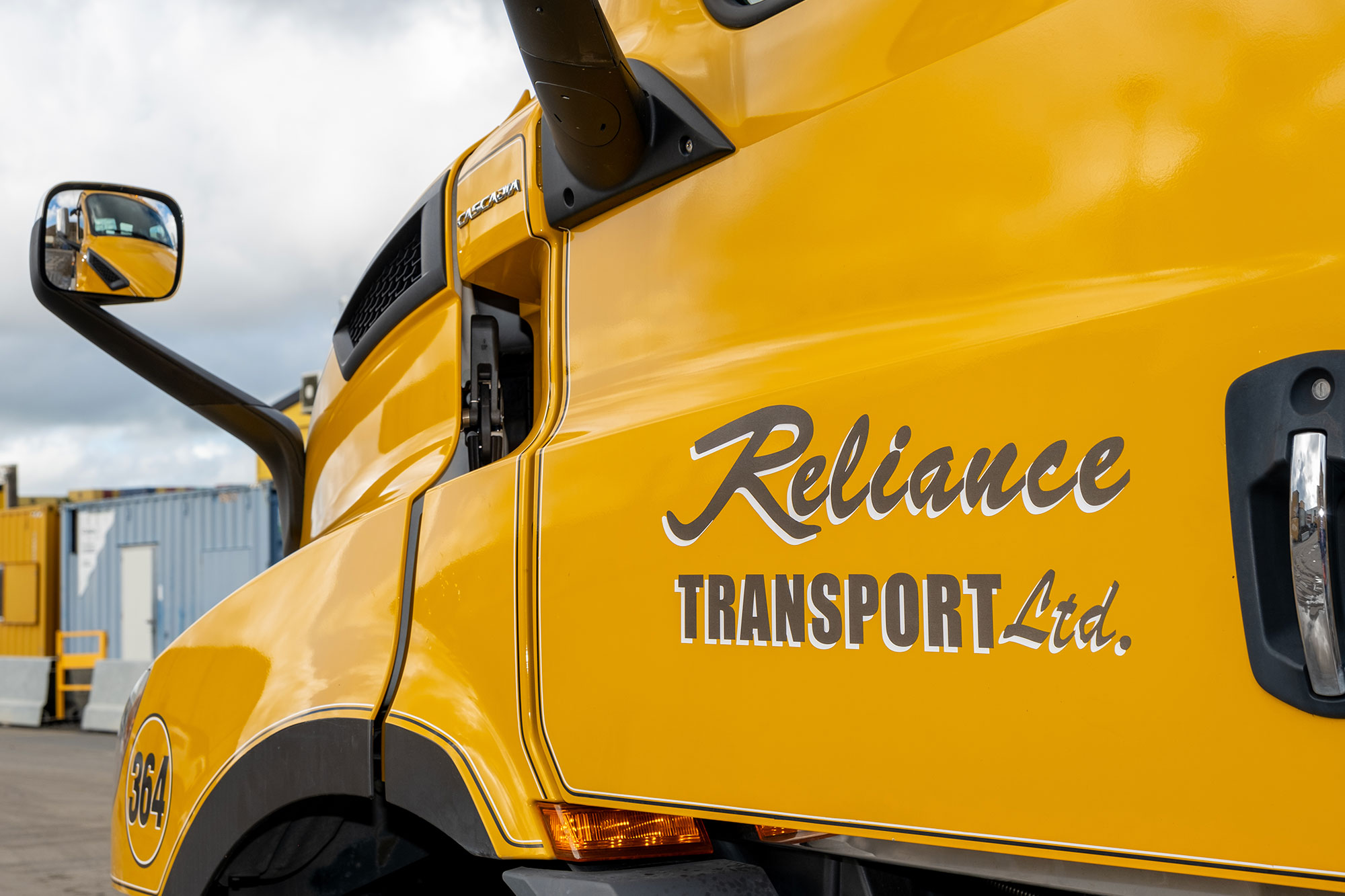 "I don't know why people are still running Euro 5 trucks! We transitioned our whole fleet to Euro 6 at the end of 2022; it's a no-brainer for us. It saves our CO2 emissions, our carbon offset fees, and our fuel spend. 
"Because it's a 57T unit, we're able to maximise our payload per kilometre, which means we make less trips, which burns less fuel, which is good for everyone." 
The 6x4 Cascadia 116 tractor, in Reliance's distinctive yellow livery, can be found patrolling Auckland's metro areas, hauling two 20ft containers or 37T of steel on a 6-axle flatbed B train. 
Alongside its reduced fuel use, the Cascadia's extended service intervals are also delivering cost savings for Mark and Grant.  
"One of the big advantages of the Cascadia is that we went from 20,000km on our Century service intervals to 50,000km," says Mark. "It's huge for us, as it allows us to be more productive by limiting the downtime for maintenance."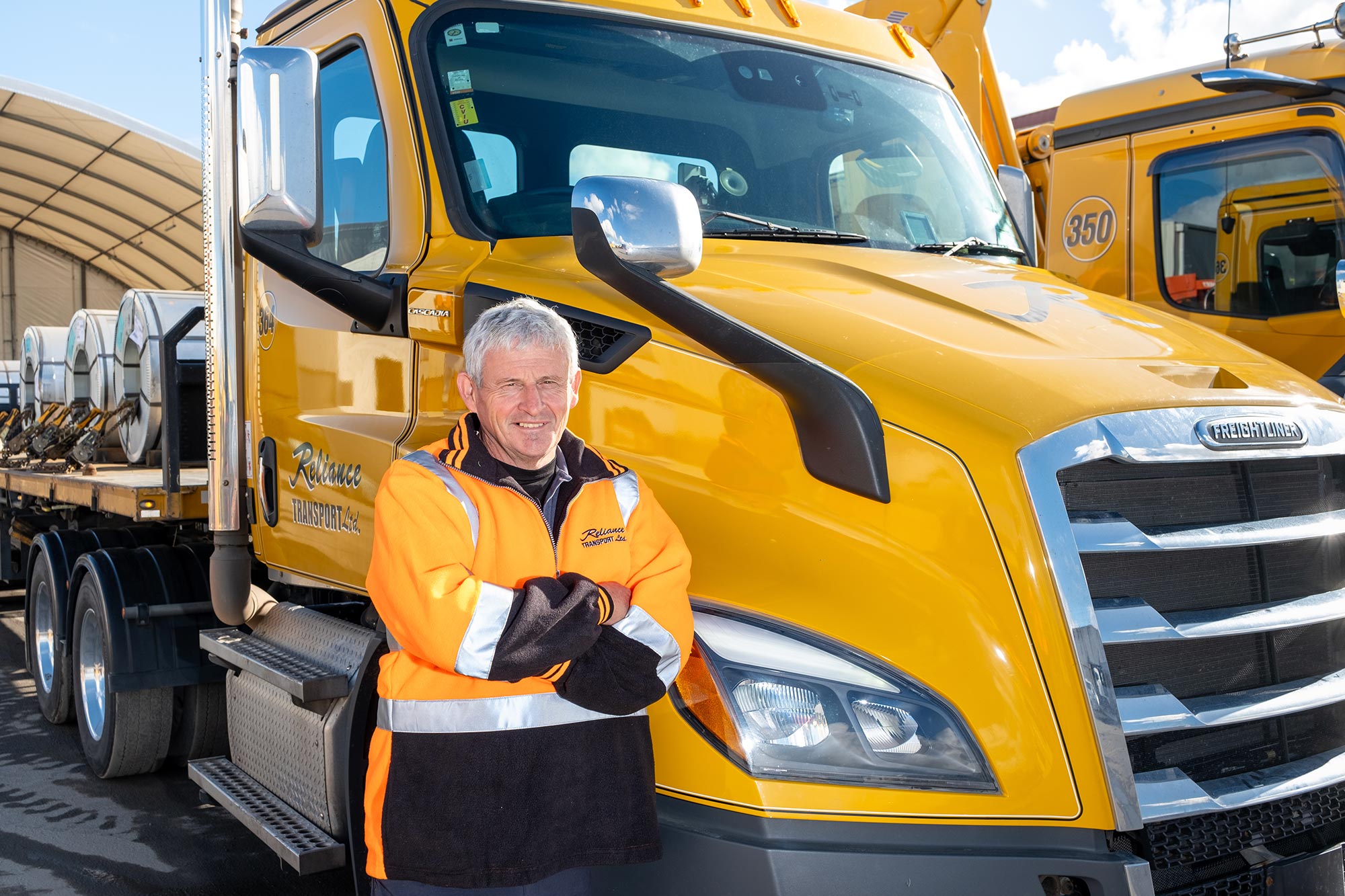 Daimler devotees 
All but one of Reliance's diesel-powered fleet comes from the Daimler family, with 28 Mercedes-Benz and one FUSO Shogun Super Low working across its container and freight haulage business alongside the Cascadia. 
"We want a brand that has a wide range of vehicles available – rigids, 4x2s, 6x2 tractors, 8x4 tractors and so on. Daimler has all that and the Cascadia fits in to the mix well." 
As a fan of the previous Freightliner Argosy and Colombia models, Mark was only too happy to recruit Cascadia to the fleet – and the latest offering from America's best-selling truck brand hasn't disappointed. 
As with all Daimler trucks, the Cascadia's advanced 12.8L Detroit engine has been developed in tandem with the DT12 automated manual transmission to ensure an integrated drivetrain for greater efficiency and improved performance. 
"You can't fault the drivetrain," says Mark. "We've had no problems at all and the driver feedback has been good."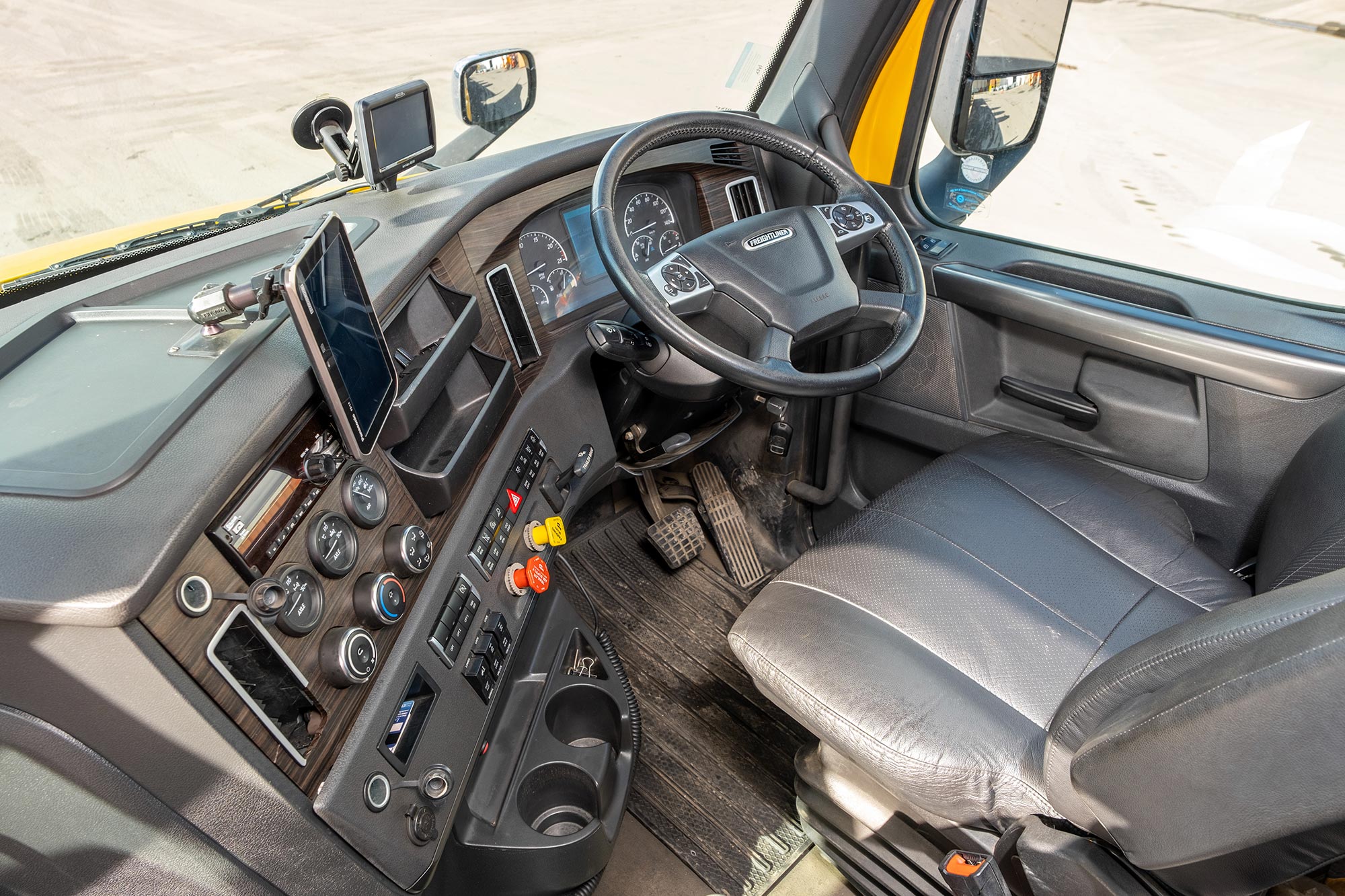 Safe and comfortable 
He adds that the Cascadia's full suite of safety features, such as Active Brake Assist, Adaptive Cruise Control, Lane Assist and Detroit Assurance 5.0 collision mitigation, provides welcome reassurance and support for drivers operating in a busy metro environment. 
"We have to take all practical steps to improve health and safety. Our accident rate is the best it's ever been and part of that is down to the technology we employ."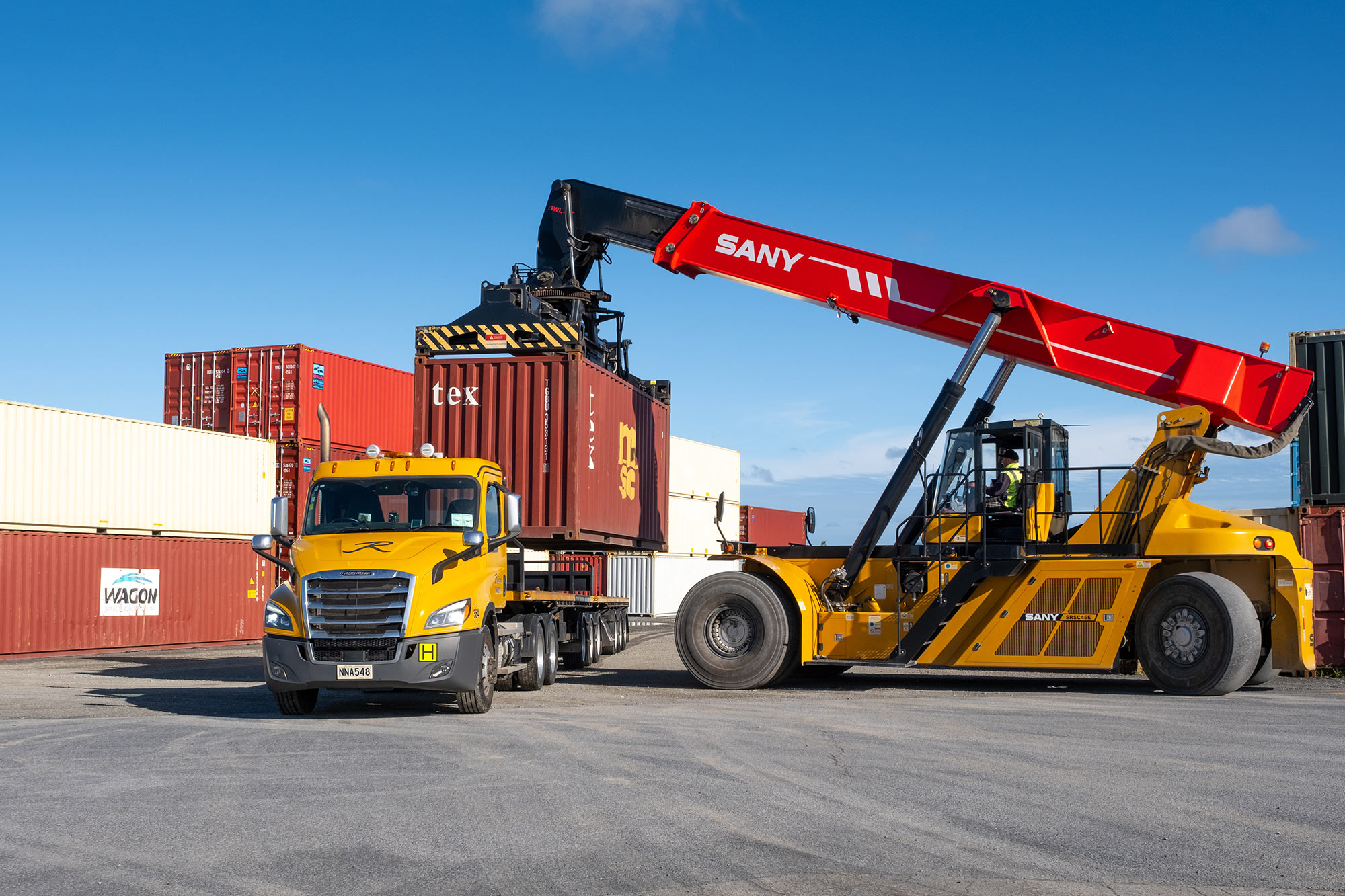 Inside the cab, Reliance fleet manager Barney Miller says the blend of European styling with American heart makes for an excellent match, while the driver experience is unmatched. 
"The Cascadia is just about the most comfortable thing I've ever sat in!" 
Driver experience was a key focus in the development of Cascadia and all part of Freightliner's goal of maximising uptime and minimising costs.   
Alongside improved fuel efficiency and performance, the latest developments in safety and comfort provide added benefits within Reliance's four-year fleet turnover plan – especially by sticking within the Daimler family; a world-leader in these areas.   
"The best thing about the brand is there's different attributes across Daimler's North American, European and Japanese products, and you can pick the one that suits the job."  
The first Freightliner Cascadia in the Reliance fleet – and one of the first in the country – has proved itself to be an excellent addition, ticking all the boxes for a company that chooses its trucks based on sustainability, safety, exceptional performance and low total cost of ownership. 
View our stock