Feature Article
Out of the frying pan, into a Freightliner
S&B Haulage was born to satisfy its founder's insatiable work ethic, but Covid lockdowns took Sam Sandhu out of the frying pan and into the fire. To fight the blaze, he turned to a Freightliner Cascadia 116. 
Sam is a bold man. When the rest of Auckland's hospitality industry was freaking out about the effects of Covid-19 and lockdowns, he was hunting for his next business opportunity. 
Going from running a bar to driving a truck isn't the most obvious route, but at least nobody can accuse him of lacking imagination in his diversification.  
"I didn't even have a Class 2 licence when I bought my first truck – my business partner Harman drove it for me," he chuckles. 
To be fair to Sam, S&B Haulage wasn't his first brush with fleet management, but the vehicles he used to manage were pea shooters compared to Freightliner's big guns.  
"A few years ago, I was managing 13 van drivers as a sub-contractor for NZ Post and running a bar at the same time. I'd get up at 5am on a Friday, finish at 5pm, go home for a shower, work a full shift in the bar and get to bed at 5am on Saturday morning." 
When the idea came to get into trucking, Sam wanted a vehicle with the same determined work ethic as himself. The unit he settled on was a second-hand Freightliner Argosy. 
"We got it for logging, and it works well. But now we're more established, we're only interested in new vehicles." 
Sam enjoys logging, because he finds it "challenging" work – and this is a man who clearly loves a challenge.  
To go from zero trucking experience to a Class 5 licence and five trucks in just under two years is impressive – particularly considering the environment at the time. As if taking a chance in pursuit of a dream wasn't demanding enough, when lockdowns shut the ports, Sam's new logging operation came to a standstill too. To keep the business moving, Sam went and got a new bulk haulage contract. 
But he needed a tipper-trailer unit pretty much straight away. 
"Keith Andrews had a 6x4 Freightliner Cascadia 116 in stock and build slots too, when nobody else did, so they got my business. T&G did a great job; it's a beautiful unit." 
It certainly is. Fitted with alloy bins and a five-axle trailer, it's a sight to behold as it hauls 29.5T loads between Auckland, Tauranga, Whanganui and Hamilton on a 53T permit. 
"We cart anything from metal, fertilizer and sand – although we might have a new job for it soon," says Sam with a twinkle in his eye, hinting at a new contract in the Auckland metro area for a civil construction client.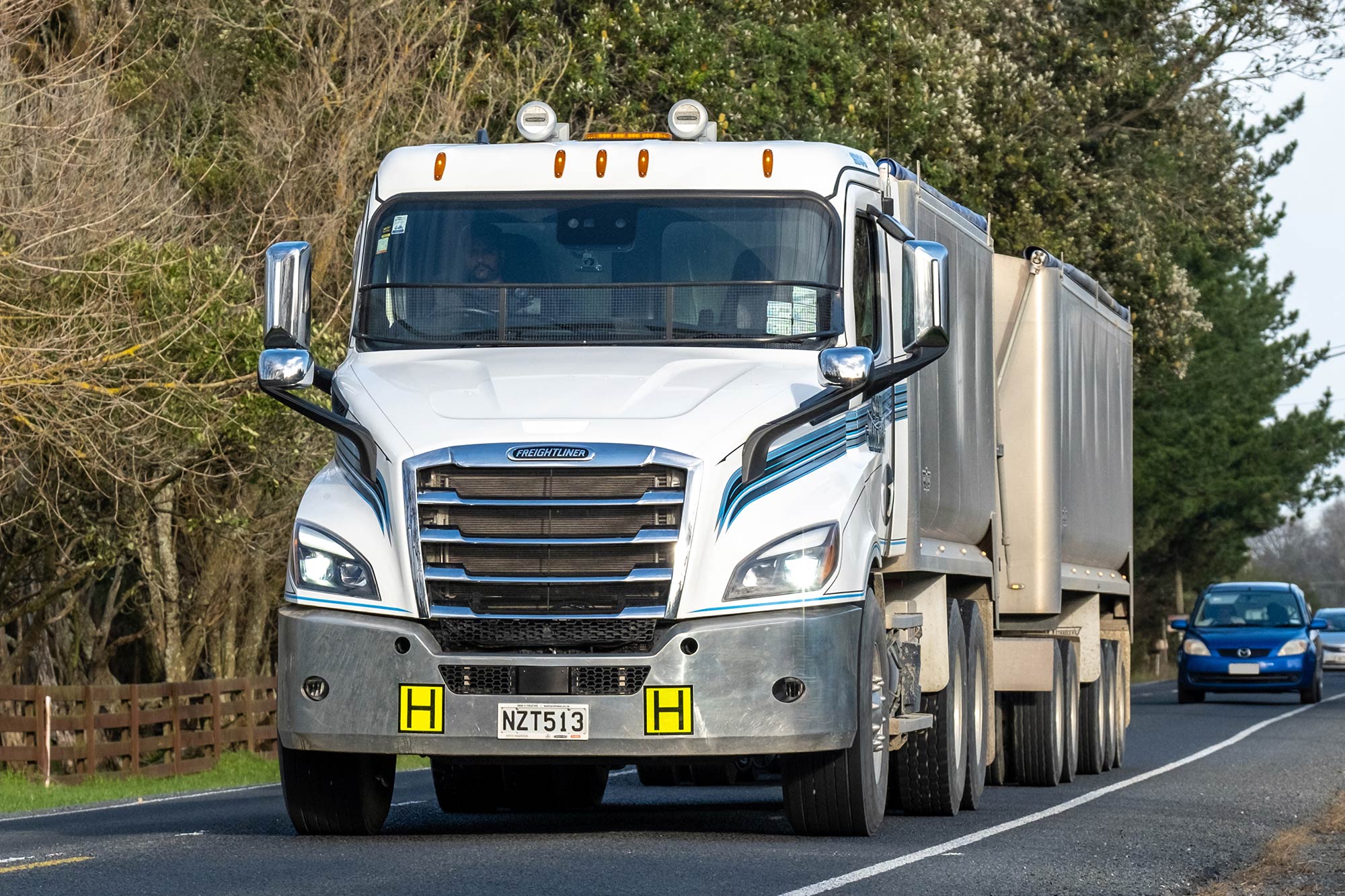 The Cascadia is equipped with a fuel-efficient 505hp Detroit DD13 and Sam says he notices the difference. 
"We haven't run the numbers yet, but it's really good on AdBlue and cheaper to run compared to other trucks, and it costs less to maintain. We can go up to 45,000km between services; other brands need to be serviced every 15,000km." 
Thanks to its place in the Daimler family, America's most popular truck has some touches of European elegance that you don't always associate with other US brands. 
"Because of its European styling, it's more comfortable than the other American brands. On the flip side, the engine has the grunt you'd expect from a Detroit engine." 
Sam also highly rates the 18-speed Roadranger manual transmission. 
"It's really smooth; it shifts like a car gear. Even if I run a 33T payload, which I don't do often, the gear changes are lovely."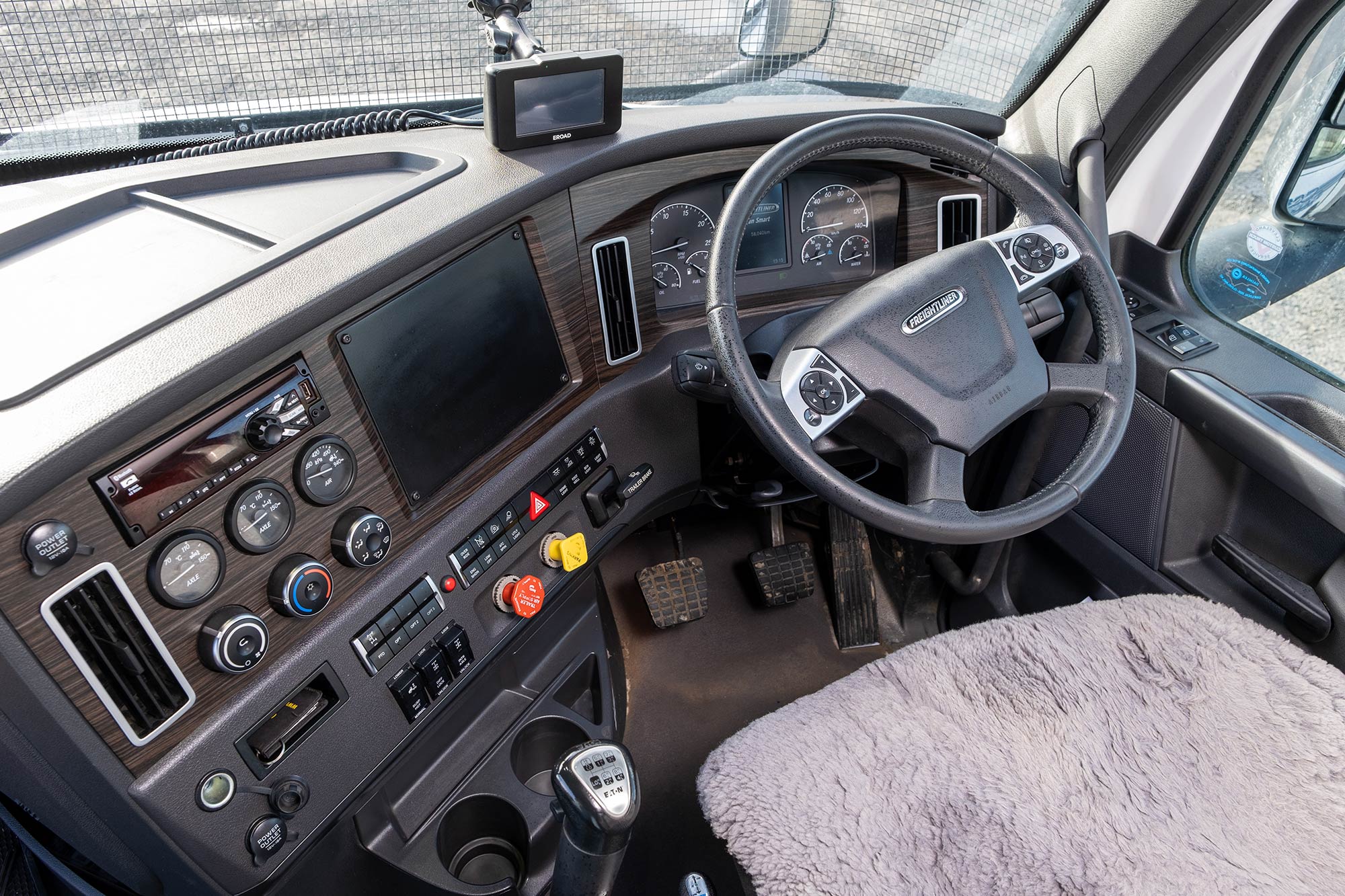 He concedes that having a manual transmission could make it harder to find drivers, but he has clear ideals when it comes to his crew. 
"I don't find it difficult to recruit and retain staff, because I treat them properly," he says. "I'm only 29, so my drivers all have more experience than me. That means when they talk, I listen and I respect them. 
"I've got a 70-year-old driver and a 58-year-old driver. Just because I own the trucks doesn't make me smarter than them. It's important to stay grounded and to keep learning."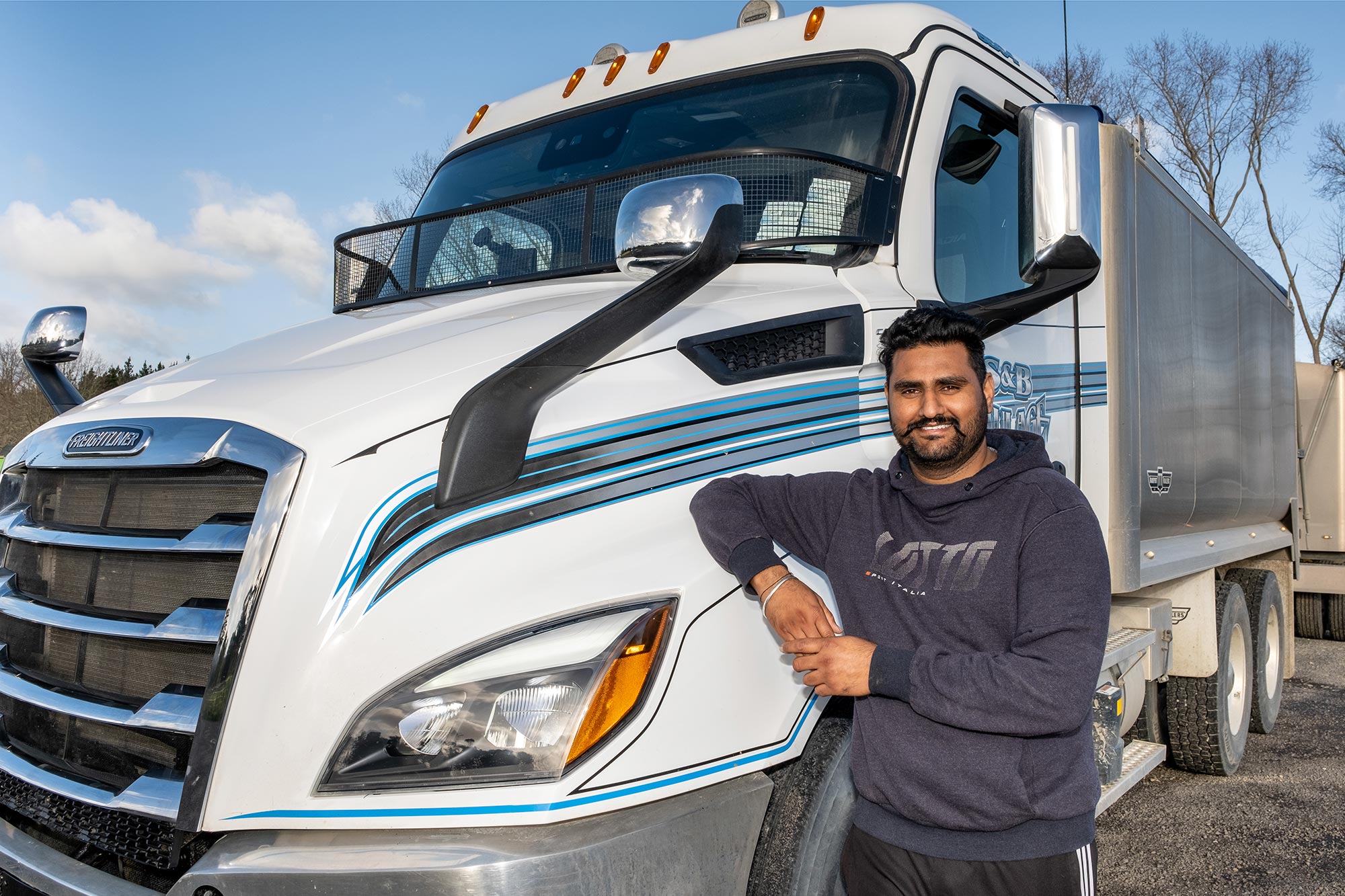 After rapid expansion, Sam has already learnt a lot. He's now looking to consolidate and make the most of the post-Covid landscape to start banking a return on his investment – and his latest Freightliner is working hard to help achieve that.