Feature Article
All year earner
New Zealand's Central Plateau is a land of fire and ice – and root vegetables. In an environment of extremes, where key industries swing with the seasons, adaptability is key to a business' success. That's why Kui, Griffin & Co. has just taken delivery of a new multipurpose 4x4 Mercedes-Benz Atego 1630.  
Based in Raetihi, a stone's throw from the official 'carrot capital of New Zealand', Kui, Griffin & Co. has managed to navigate the twists and turns of seasonal trade as successfully as experienced skiers on one of nearby Mt Ruapehu's black runs. 
The key is adapting his units that work as groundspeaders, on root vegetable farms and sheep and dairy paddocks, to provide gritter and rescue services through winter, clearing roads for the huge increase in tourist traffic and towing stranded truck and trailers.  
The 300hp Atego is the latest addition to a fleet of four such multipurpose trucks – and the Merc is the jewel in the crown. Company directors Dave and Darren Griffin says it does something his other trucks can't.  
"Our other spreaders are a little underpowered now, plus most of them  don't have cross-locks, which the Atego has," explains Dave. 
"We also wanted it to be as light as possible,adds Darren." 
A low tare weight of 8.3T and 1200Nm torque is important while working on "market garden" crops such as carrots, parsnips and potatoes, because Dave needs to avoid compacting the ground as much as possible.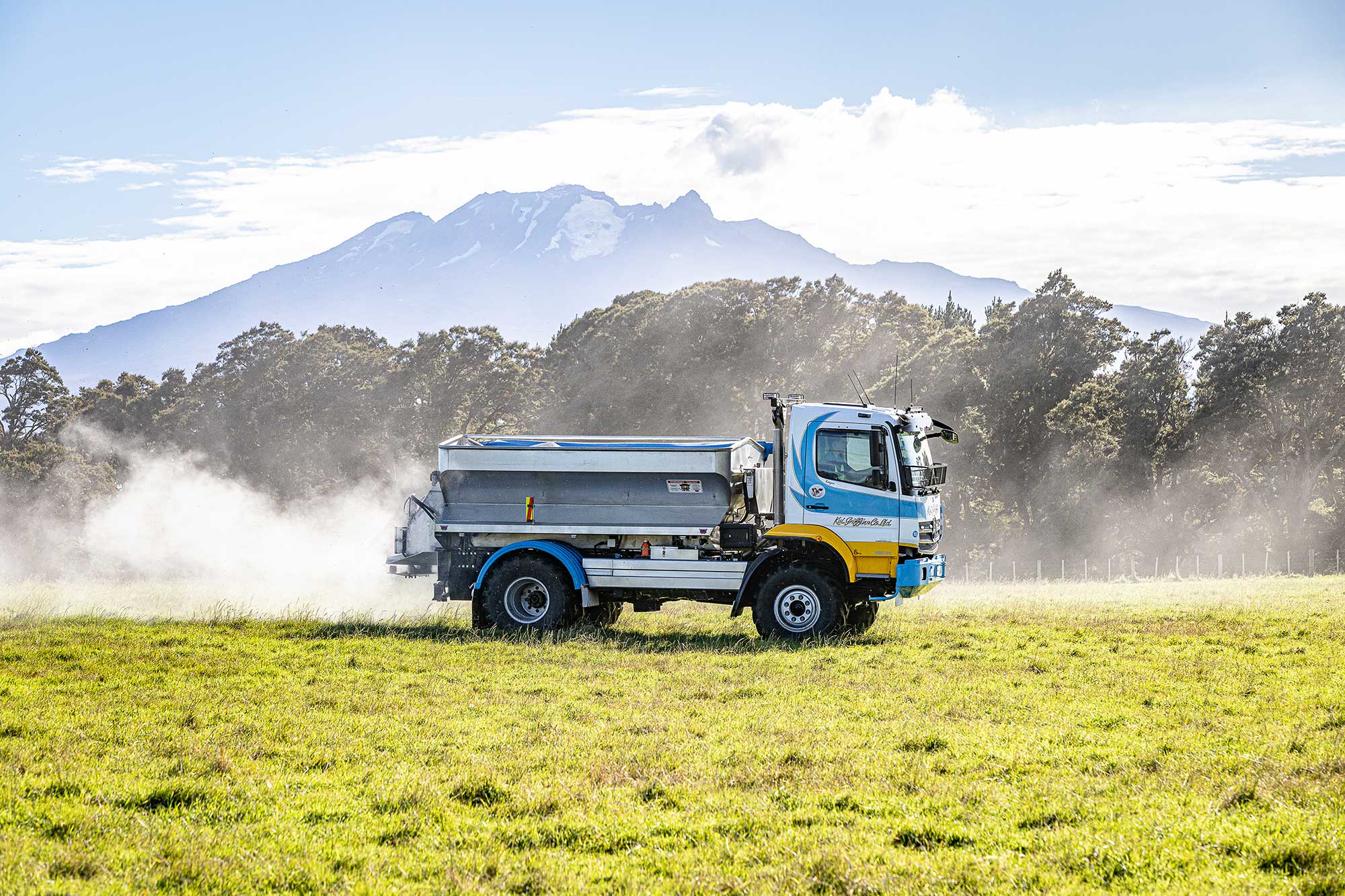 "We're often so deep into the soil that the diffs push into the dirt, so we need to the cross locks to give us enough traction to get through it." 
And with a 300hp OM936 engine, it packs a punch. 
"That's a lot more horsepower than our other trucks, and it's perfect for what we want. With more power, we can move through tricky paddocks easier." 
When its working on market garden crops, the Atego can spread up to 7T of lime per hectare from its ACE hopper – although when the ground is wet, Dave says they won't put more than 3T in the stainless steel bin.  
The truck won't normally venture more than a 50km radius from its Raetihi base. Some of the land around Ohakune can be flat and picture-perfect, although that's not the case everywhere.  
"We need durable trucks, because the work can be tough."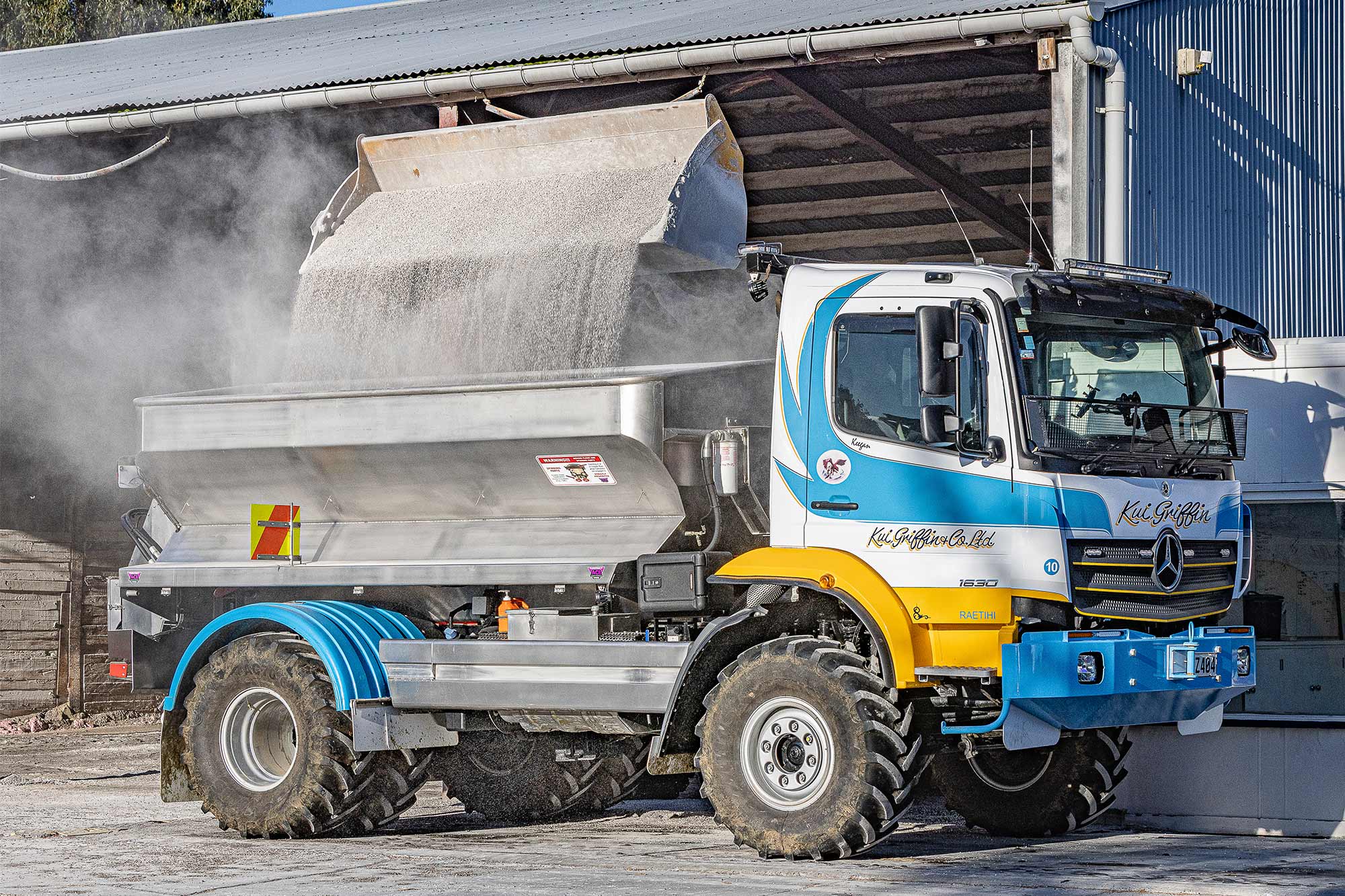 Driver Keegan Griffin, not long out of high school, has only been in the industry for two years, but says he already prefers the Atego over the other trucks. 
"The Merc is more stable; it's better on the roads and takes the bumps better.  
There's a lot more power and I don't have to change gears down as much, because I get more torque through the hills. 
"Even though it's higher off the ground and a bit wider, it still handles the corners well." 
But that's only half of the job, as Darren Griffin, who runs the spreading side of the business, explains. 
"In winter, the tractor tyres come off and we'll put on road tyres.. We use the same body to spread no. 6 grade chip anywhere from Raitihi to Lake Rotoaira in the North, down to Mangaweka, which is south of Taihape. We can also do the Desert Road and the Paraparas (on SH4 between Raetihi and Whanganui) when requested. In a night, we could end up doing 300km per truck."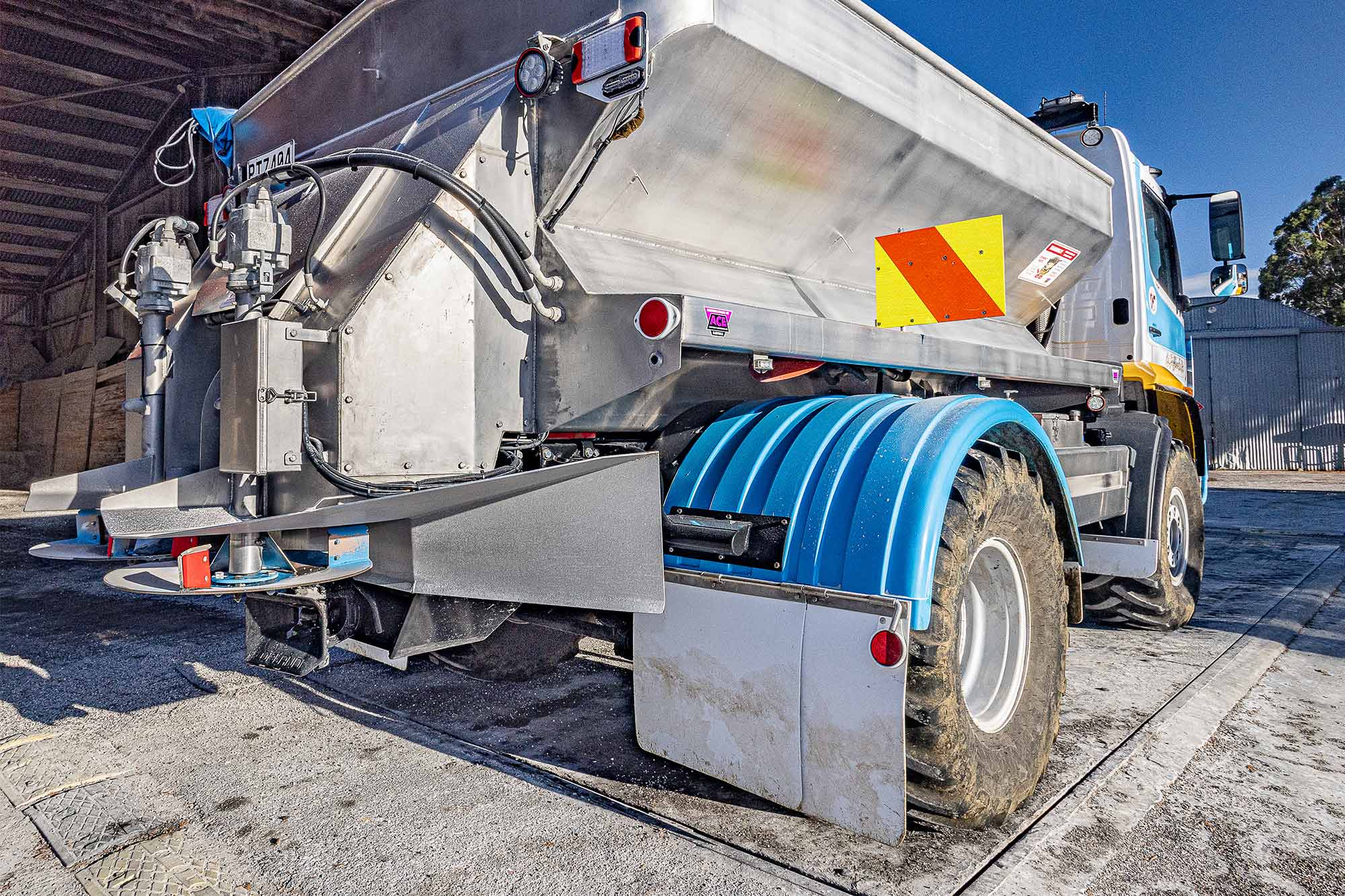 Dave was running gritters for the Ministry of Works nearly 50 years ago, so it's something the company knows a bit about. 
While making the roads safer for all users by applying grit is its main role through winter, sometimes Kui, Griffin & Co will get called out on a rescue job 
"Fairly regularly, we're asked to tow trucks that are stuck in the ice or snow. We can pull up to 58T, although sometimes we'll need to use two trucks for that." 
To make working at night safer and easier, the Atego is specced with extra lights and storage boxes to hold towing gear and other important tools of the job. 
That work was all done by Leo Bell Auto Electrical, who also installed the Precision GPS system. 
"Louis said the Atego was easy to work on, because all the internal electronic are well positioned," says Darren.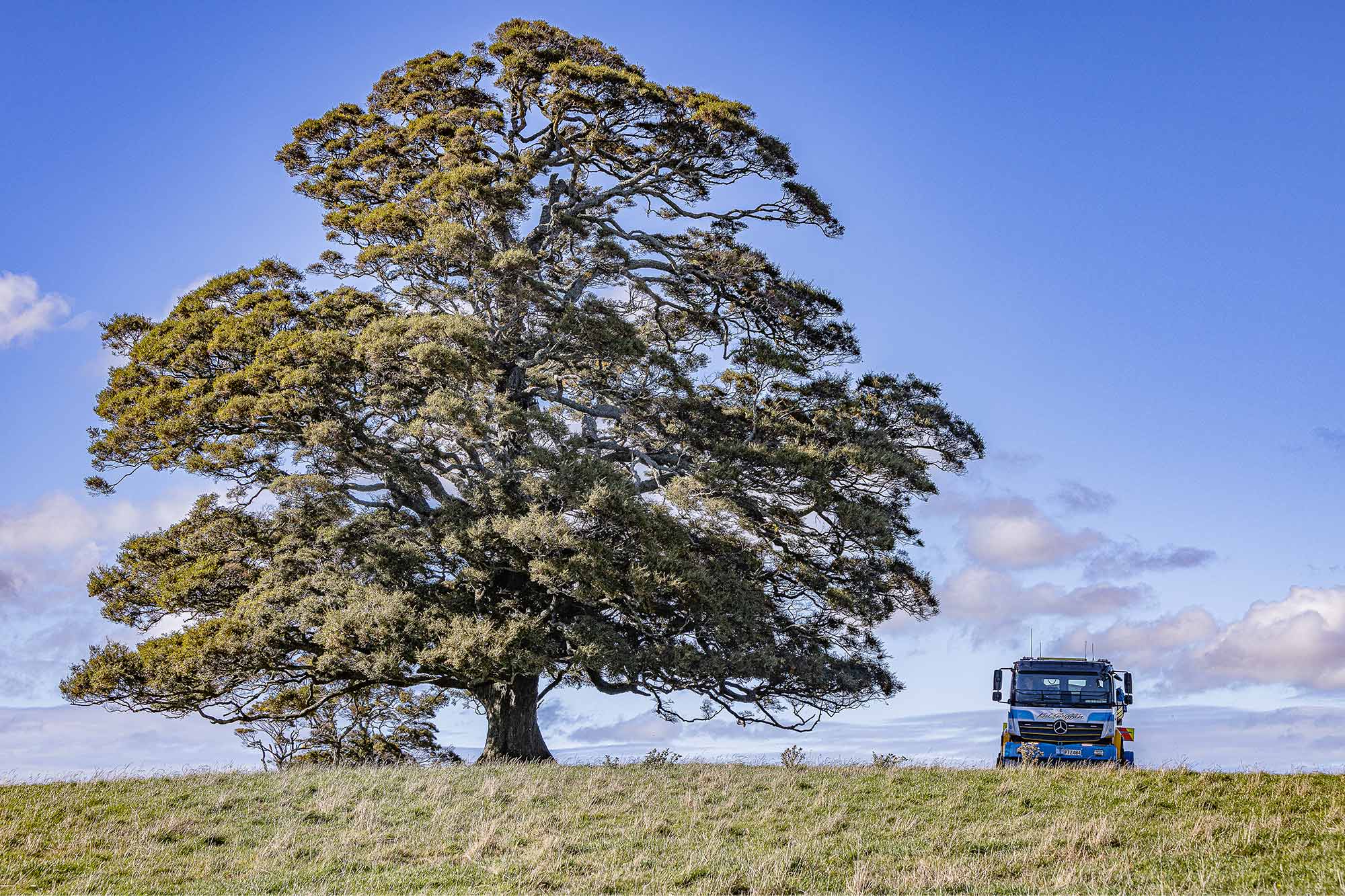 The truck was bought from Keith Andrews and Darren says that the company's local Mercedes-Benz sales specialist John O'Sullivan made the whole process easy. 
"I basically told John  what we needed, and here we are!" 
With support from Keith Andrews, Ace Equipment and Leo Bell Auto Electrical, Darren and Dave have taken their multipurpose spreading fleet to the next level. 
"Mercedes-Benz has a reputation as a premium brand and we expect this will be a 20-year truck for us, working 12 months a year," says Dave. 
"We take pride in how we look after all our trucks. They get washed every day and we're not interested in turning them over in five years." 
Sounds like the Central Plateau's root crops and transport routes are in safe hands!